You may download this track for free however any donation you can make will help the artist to continue their work. Any contribution is greatly appreciated.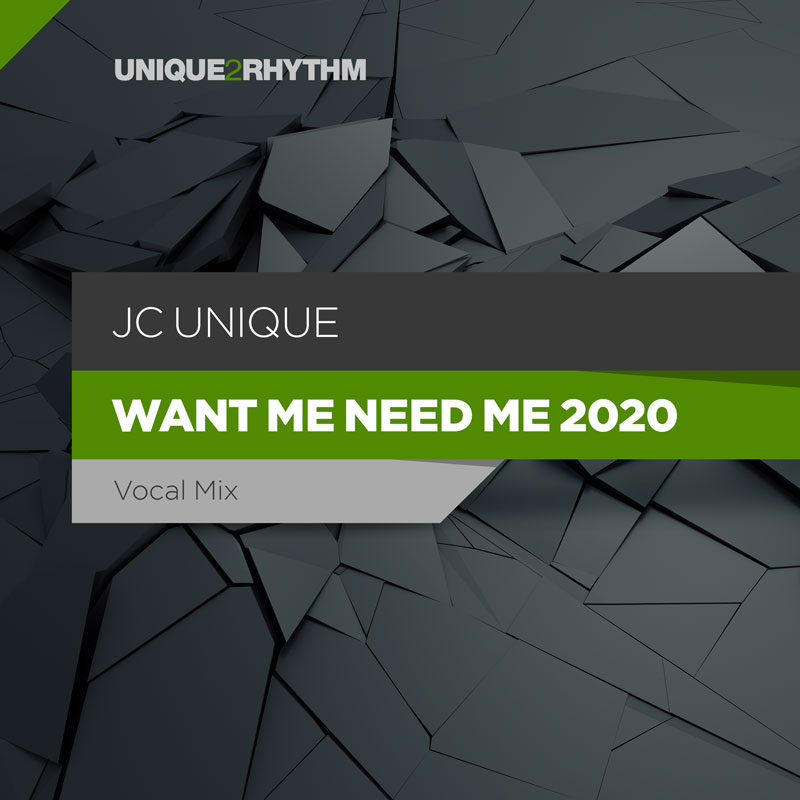 Back in 2015, JC released a track with inspiration taken from the legendary Full Intention. The track was called 'It's Alright (Sun is shining)' and remains one of JC's favourite personal productions. From this time, a derivative follow-up started production, featuring pack vocals from Kate Wild and a bassline programmed by Jeremy Juno. The track was never completed with the vocal being used for what was later released as 'Want Me, Need Me'.
The original work in progress did have something special about it and was dusted off in January of 2020 but completely re-engineered making the most of the production knowledge accrued over the previous 5 years. The result is classic soulful/funky house with it's inspiration rooted firmly in the late 90s with sweeping strings, big analogue pads, buzzy key stabs and a meaty bassline.
The arrangement is pretty classic and DJ orientated too and definitely wouldn't sit well in your average streaming service playlist.
Written & Produced by Chris Woods
Bassline written by Jeremy Juno
Vocals by Kate Wild, taken from Loopmasters sample pack
Please be aware that all copyrights in this recorded work are owned by Unique2Rhythm Records. Usage of the recorded work is strictly limited to personal use and public performance. It may NOT be used for any other purpose, edited or otherwise unless authorised in writing.
Unauthorised reproduction or sharing are strictly forbidden and will be legally pursued. Please contact us for any licensing or publishing enquiries.